by rogerriddle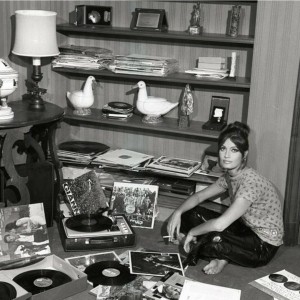 I have had a lot of fun playing this one since I first posted it over on my Earshot blog.
Since I moved to Akron to work on the Unbox Akron project, I have found myself listening to a lot more house. I think a lot of it is just being back in the mid-west. But really, when Louie Vega is in the mix, it's kinda hard to say no. So I listen. It's like a class from the master.
So after a couple of weeks of listening to Louie Vega mixes and then three completely separate conversations about house music, HAD to do this mix. I had already lined the songs up but I was so busy that I felt guilty about mixing them, but it had to happen.
And truthfully, I love the outcome. It is a fun, uplifting, and uptempo danceable mix. It's got a soulful house/deep house/nu-disco vibe. Press play while you are doing whatever you do around the house and tell me you don't end up shaking a tail feather.
The mix opens with Zepherin Saint covering Sounds of Blackness's "Optimistic". The great thing about this track is that he got with the original singer, Ms Ann Nesby, to make it happen. Honestly, when I heard this track for the first time, I had to do a mix with it, I loved it so much. So it was the main inspiration for this hour worth of music. It was great to be able to open with it. But I also got to play some Seven Davis Junior who I have been loving for the last 6 months. And I closed it out with that massive track from Julio Bashmore and Okmalumkoolkat.
The surprise standout track for me was the "I Don't Know Why (Manoo Remix)" from David Anthony and Beverlei Brown. The unexpected harmonica solo is just superb. Anyway, there is lots to enjoy. Press play. Track list after the jump.

The Conversation Piece by Roger Riddle on Mixcloud
Zepherin Saint, Ann Nesby, G3 – Optimistic (Original)
Alejandro Paz – El House
The Maghreban – Wonder Woman
Shuya Okino – Give Your Love A Chance (Replayed By Root Soul – Dimitri From Paris Disco Edit)
DJ Cam, Pablo Valentino – Summer in Paris (feat. Anggun) (Pablo Valentino Remix)
Tracy Hamlin, Dj Spen, Thommy Davis – MacArthur Park (Dj Spen & Thommy Davis Perishable Peak Mix)
Todd Terje – Delorean Dynamite (Disco Mix)
David Anthony, Beverlei Brown – I Don't Know Why (Manoo Remix)
House Of Funk, Oliver Night, DJ Spinna – You Got To (DJ Spinna Vox Remix)
Adesse Versions – The Light
Louie Vega, Monique Bingham – Elevator (Going Up) (Louie Veg
Breakbot – You Should Know (feat. Ruckazoid) [Le Family Club Remix]
DJ Sneak – The Hot Shit
Gerideau, Joey Negro – Bring It Back To Love (Joey Negro Remastered Real Garage Remix)
Seven Davis Jr – One
Hapkido – Break The System (Original Mix)
Moodymann – 9 Nites 2 Nowhere
Julio Bashmore – Umuntu (feat. Okmalumkoolkat)