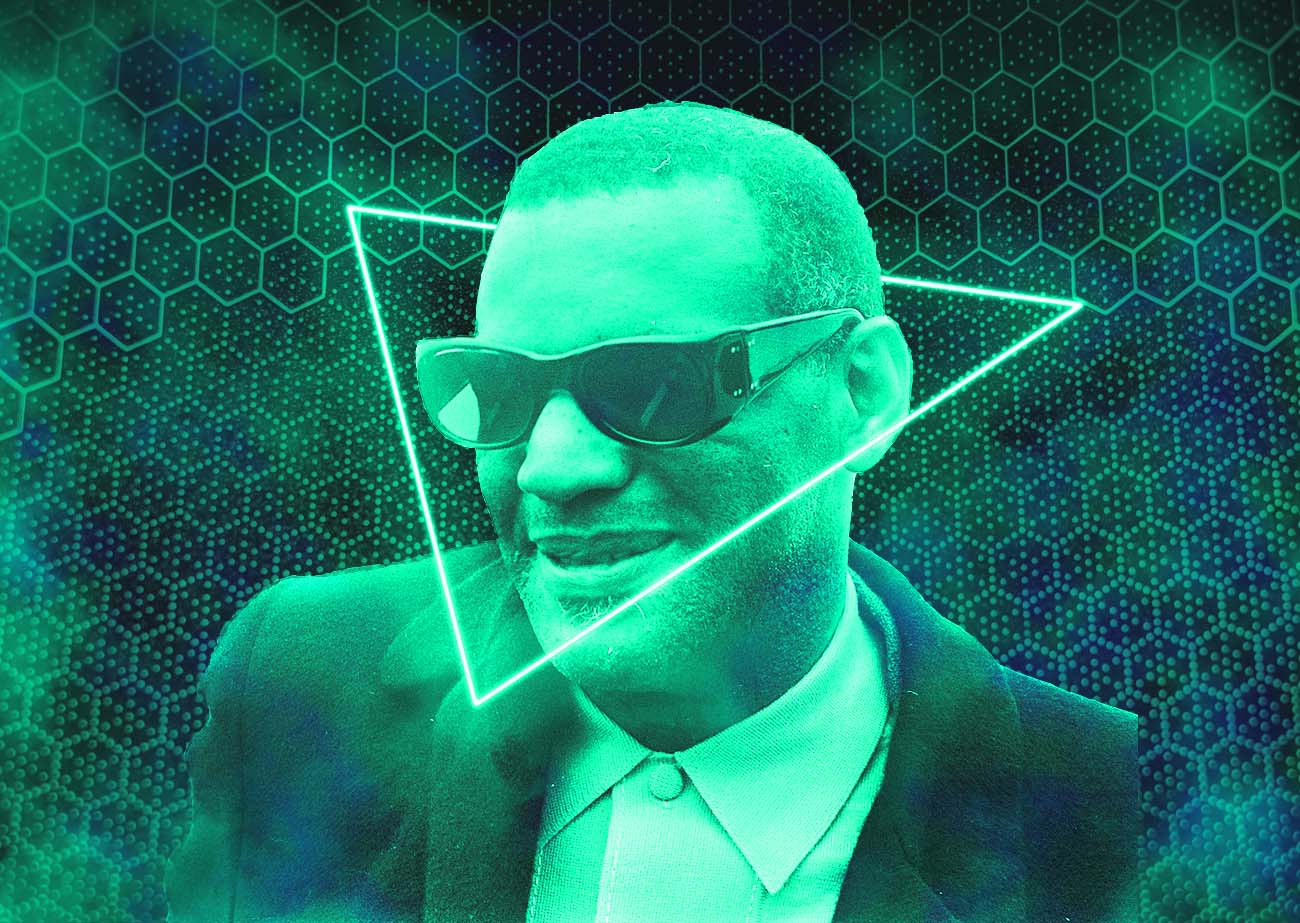 Piano jazz: Ray charles
From the NPR archive on NPR.org.
Originally recorded January 9 1990. First broadcast on April 6, 1991.
Here we are at the first episode of my quest to listen to every episode of "Marian McPartland's Piano Jazz." Initially thought I would do this in the order in which they aired on NPR, however, I quickly found out that it would not be that easy. There is no complete archive of the show online anywhere.
So, I decided that I would start with what I could find, and the easiest episodes to get into my ears are the ones available on the NPR website. They run from 2007 to 2018, as NPR shared rebroadcasts for a number of years after Marian McPartland stopped producing the show in 2011 and after her death in 2013.
It's special to me that this personal challenge begins with Ray Charles. Charles was a big influence on my love of music from the very beginning of my listening. He is one of my dad's favorite musicians.
Prior to his retirement, my dad was a truck driver and when he would come home from one of his trips his way to unwind was to play records. Of course I was excited to have him back so I was happy to just sit in our basement with him while he filled the air with sounds. He played mostly jazz and blues with a particular penchant for organ jazz. Our basement was our rec room. It was a finished space with knotty pine wood paneled walls with a bumper pool table, a dart board, a pinball machine, and comfortable seating down there. But, the best part of the room was a finished bar that was cut into the wall. To get behind the bar you had to enter a door that sectioned the rec room part of the basement from the wash room. The stereo and the records were back there, behind the bar.
My dad would come home, put on his records, and sit at the bar while he enjoyed a beer and ate peanuts. He would open a pack of Planter's peanuts and pour a few into his beer bottle. I would be sitting there next to him, most times with a Coca-Cola and he would pour a few in my Coke, and we would listen. One of his favorite musicians was Ray Charles. I knew the lyrics to "Hit the Road Jack" before I had mastered riding my Huffy.
Even just this past Christmas when I was home visiting my parents, he was playing Ray Charles Christmas songs, one of which, "Rudolph the Red Nosed Reindeer," McPartland states is one of her favorite songs by him. It made me smile because I was just starting to formulate the idea of writing about the "Piano Jazz" episodes and had already listened to the episode with Charles prior to the visit.
McPartland and Charles waste no time giving us exactly what we think we want from a Ray Charles episode of the show. She asks him to play something, anything, and Charles suggests "Georgia (On My Mind)." Oh, and he delivers. We see the mastery of his piano playing on full display as he starts playing solo and initially it seems like it is going to be an instrumental of the classic. There are some flourishes in his playing that give you pause, make you lean in and pay attention. When he finally does begin to sing, his voice takes on an ethereal quality as he begins with the lines "Other arms may reach out to me. Other eyes smile tenderly…" Trust me, if that is all we got from this episode, we would have been satisfied, but that was just the beginning.
As they join back in in conversation, Charles mentions that one of his big early influences was Nat King Cole, not for his singing, but for his piano playing during the time of the Nat King Cole Trio. I will admit that I am not familiar with Cole in that way. I know his more popular numbers and I have listened to those focusing on this singing. However, his statement of how Cole played "all these tasty things behind his singing," has me intrigued to dig into that part of his catalog.
Next, Charles plays the classic, "Summertime," and is joined by McPartland for a duet of Gershwin's "The Man I Love," but when he sings "Am I Blue" backed by McPartland, is when you really start to realize how special of a show this really is.
It's in moments like these where it hits home that McPartland was a jazz piano master in her own right. As we hear it, on this radio show, Charles could have released that song and it would have been a great single. He brings across the pain represented in the lyrics of the song even while still sounding like he is having the time of his life in that moment. He even hams it up with some fake sobbing while he sings. It's just beautiful and easily one of the best versions of that song I've ever heard.
Here's the thing, there are two more times where I am going to make a statement like that about a song they play in this episode!
Case in point, right after they finish "Am I Blue," McPartland asks about his process for choosing the songs he includes on his albums. Charles states that if he gets a good feeling from a song – straight vibes y'all – then he starts to consider how he can play it differently. He then tears into a version of Rodgers and Hammerstein's "Some Enchanted Evening" done like something you would hear in a New Orleans second line. And it's a tease because he only does two or three lines from it and then goes back into the conversation with McPartland.
I'ma be honest with you, I almost lost it right there because that WAS going to be the best version of that song I'd ever heard (sorry Sinatra). There's something special in that it's just him and the piano in this recording.
There are some versions of this song that you can find on YouTube, but he's backed by a big band – still good, but not as magical. There is an Atlantic single from 1979 that is available if you listen to vinyl, but I don't know what sort of production was done for it. There seems to be no digital version of it available online.
A little bit later on in the episode Rodgers and Hammerstein gets their full due when he performs "Oh What a Wonderful Feeling" and again it's the best version of the song I've ever heard. These selections show just how much of a lover of music he was and his incredible ability to take these songs and twist them into something new but still familiar.
McPartland and Charles finish the episode by playing a blues duet and all that talent playing together should have collapsed the piano. Now, let me tell you something. If this episode is any indication of what I have signed up for by listening to every episode, I can't wait to work my way through all these episodes.
My next episode is with Jack DeJohnette. See you then.