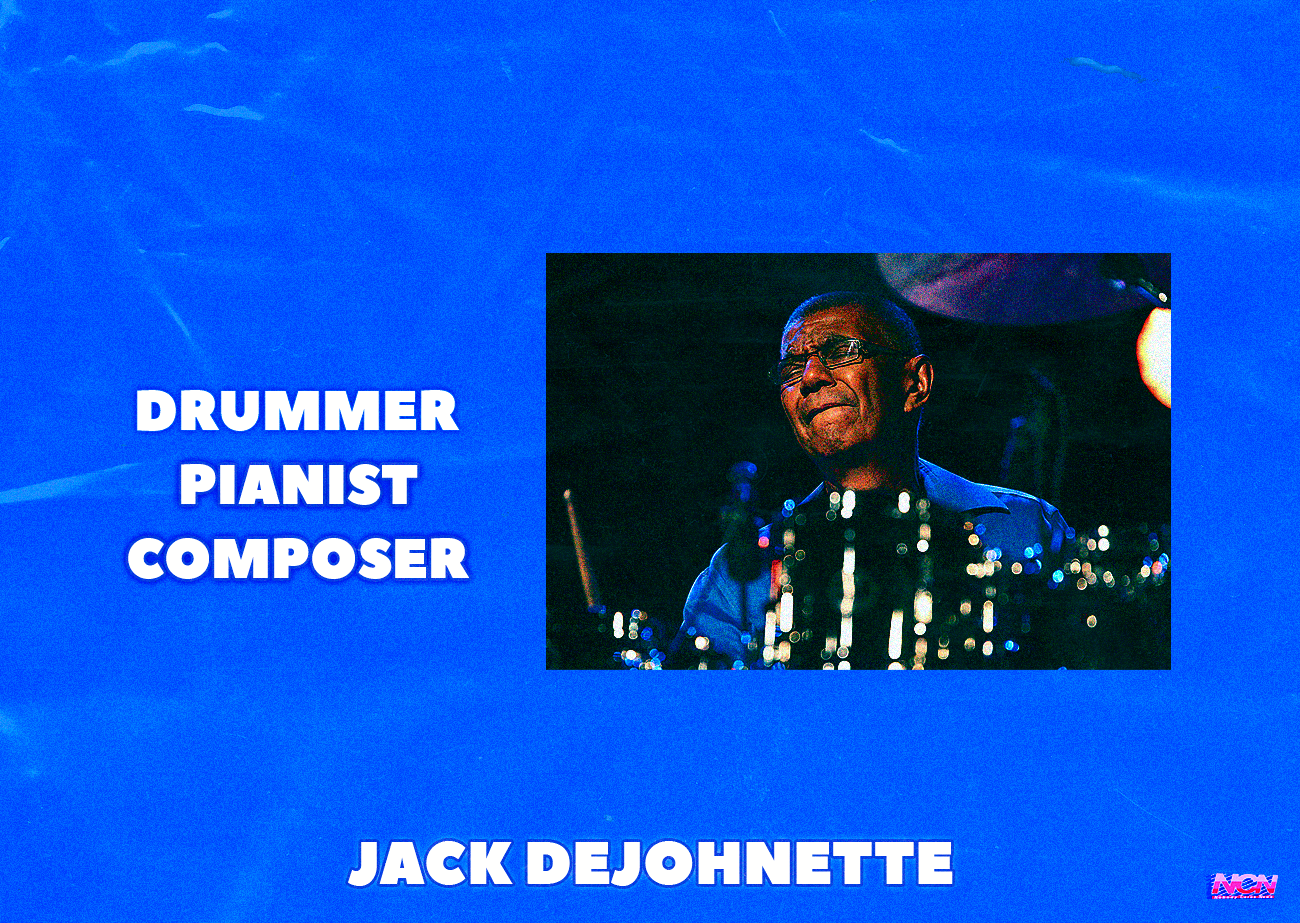 Piano Jazz: Jack DeJohnette
From the NPR online archive on npr.org.
Originally broadcast in the winter of 1993
When I first saw this episode of "Piano Jazz," Jack DeJohnette's name didn't ring a bell right away. I looked him up and almost immediately said, "Oh! He played on Miles Davis's Bitches Brew."
I knew that album because during my time as a bartender at a restaurant in Macon, Georgia, I hosted a dinner where the chef paired the debut release of Dogfish Head Brewery's Bitches Brew imperial stout with a delectable beef stew while I played the album and talked about how it shook the world of jazz when it was released in 1970. And my connection with DeJohnette's music stops right there.
As I continued reading about DeJohnette's career, the list of other musicians I am very familiar with who he also worked with began to unfold in front of me – Keith Jarrett, Herbie Hancock, Chick Corea, Joe Henderson, Joe Zawinul. The rest of this post could just be me listing people that he's played with whose music I admire.
Considering this, I'm a bit ashamed that I wasn't more familiar with his work. I mean, Erykah Badu's "Kiss Me On My Neck" sampled DeJohnette's "Epilog," and I love that song from her, but I missed the link between the two and never pursued that thread. So, I missed getting to know his music.
That is, until now! This is exactly what I was hoping that listening to every episode of this show would do for me, give me new paths to travel in my musical explorations.
Here's the deal though, all those people I named who he played with? He played drums with them. So I was in drummer mode when I clicked play on this episode. I paid no attention to the person at the top of the show (Let's call this mysterious person "The Voice.") who plainly states that DeJohnette didn't always play drums.
Oh, he started playing piano at age four and was playing professionally at fourteen? That's nice. We gon' hear some sho' nuff drumming this morning.
via GIPHY
So, I was a bit blown away by what happened once the show began.
First off, McPartland states that this is the first time that she has had a bassist playing with her on the show, and introduces Christian McBride. The crazy thing about this is that he is very young in his career. He is not yet the bassist that jazz lovers know today. Now don't get me wrong, he had played with quite a few greats by this time – Gary Bartz, Roy Hargrove, Joe Henderson, and Freddie Hubbard to name a few – but his first album as a band leader, Gettin' To It, doesn't get released until 1994.
They decided the first song they were going to play was Miles Davis's "Freddie Freeloader" which is from his album, Kind of Blue. I consider Kind of Blue my favorite album so I was all about the direction this was headed in. DeJohnette then gave some background on the song and said Freddy Freeloader was a real person who he remembers coming to the shows to hear them play. He even thought that at the time of the recording, Freddie Freeloader was still alive.
It's what happened next that really sent me over the edge. The piano starts playing and it's beautiful. These notes just falling into place and then a they formed a melody and just as I am starting to wonder how this was "Freddie Freeloader," the melody turns into the familiar opening from the song and the bass joins in. After recovering from what I just heard, I started to realize there were no drums and that was DeJohnette I had just heard.
Before they began playing, DeJohnette shared with McPartland that he enjoyed playing with Davis because he always made lots of "little left turns." He enjoyed the challenge of creating the unexpected. Well, challenge accepted I guess because I was not expecting him to play the piano, let alone play it as well as he did.
Next they play a beautiful version of "I Loves You Porgy," and it's easy to get swept up in romantic and nostalgic thoughts thanks to their playing. Yet again, DeJohnette played piano on the song, and after they finished he shared that he also sings. He used to play piano bars in his younger days where he would sing while he played. His talent run-eth over.
The next song was "It Could Happen to You" by Johnny Burke and Jimmy Van Heusen. DeJohnette is on his third song where he is playing piano. It's at this point that I started to realize he could have had a whole career where he played piano. He's just that good. If hearing McPartland play alongside Ray Charles was so impressive as to reinforce just how great of a piano player she was, I am almost equally impressed that DeJohnette could play as well as he did alongside her skill. I was also starting to think maybe he wasn't going to play drums in this episode. How crazy would that be? One of the all time great jazz drummers comes on "Piano Jazz," doesn't touch the drums, and stands toe-to-toe with McPartland on the piano. Big flex.
After the trio finishes Fain and Hilliard's "Alice In Wonderland," McPartland must have recognized that the audience may be feeling the same way I was about hearing DeJohnette play the drums. She says, "We've gone so far without you playing a lick on the drums," and further states that this is quite a treat for her because she hadn't played with DeJohnette previously. They then burst into "Ambience," a tune written by McPartland and WOW! You hear the brilliance of all three of them. I love the conversation afterwards where these two great players are having a moment admiring each others skills.
"You really pushed me on that one."
"Well, that's because you wrote a great piece to play."
You don't too often get to hear a conversation like that unless you are on stage or in the studio with them.
DeJohnette then switched back to the piano as they prepared to play "Blue in Green," and shares a story about the mythology of the song. Bill Evans says he wrote the changes and Miles Davis came in and blew the melody over what Evans had already written. However, Miles got the writing credit for the song.
Then DeJohnette drops something in conversation that perked my ears up. McPartland asked him about playing alongside Bill Evans on the Live at Montreux album. He stated that after the Montreux show they played four weeks at Ronnie Scott's and he wished they had recorded those shows, adding that he does have some private recordings of his own. Well, I am happy to say that in 2021 Resonance Records released an album with recordings from that series of shows. I am adding it to my "must listen" list.
The show wraps up with DeJohnette and McBride playing together on DeJohnette's "Silver Hollow," and they finish the episode with all three playing John Coletrane's "Mr PC."
My biggest takeaway from this episode is that I have a lot of listening to do to get caught up on the career of Mr. Jack DeJohnette. The great thing is that he is still making music, in 2016 he released In Movement featuring Ravi Coletrane and Matthew Garrison.
The next episode is Charlie Watts and Tim Ries – can't wait.