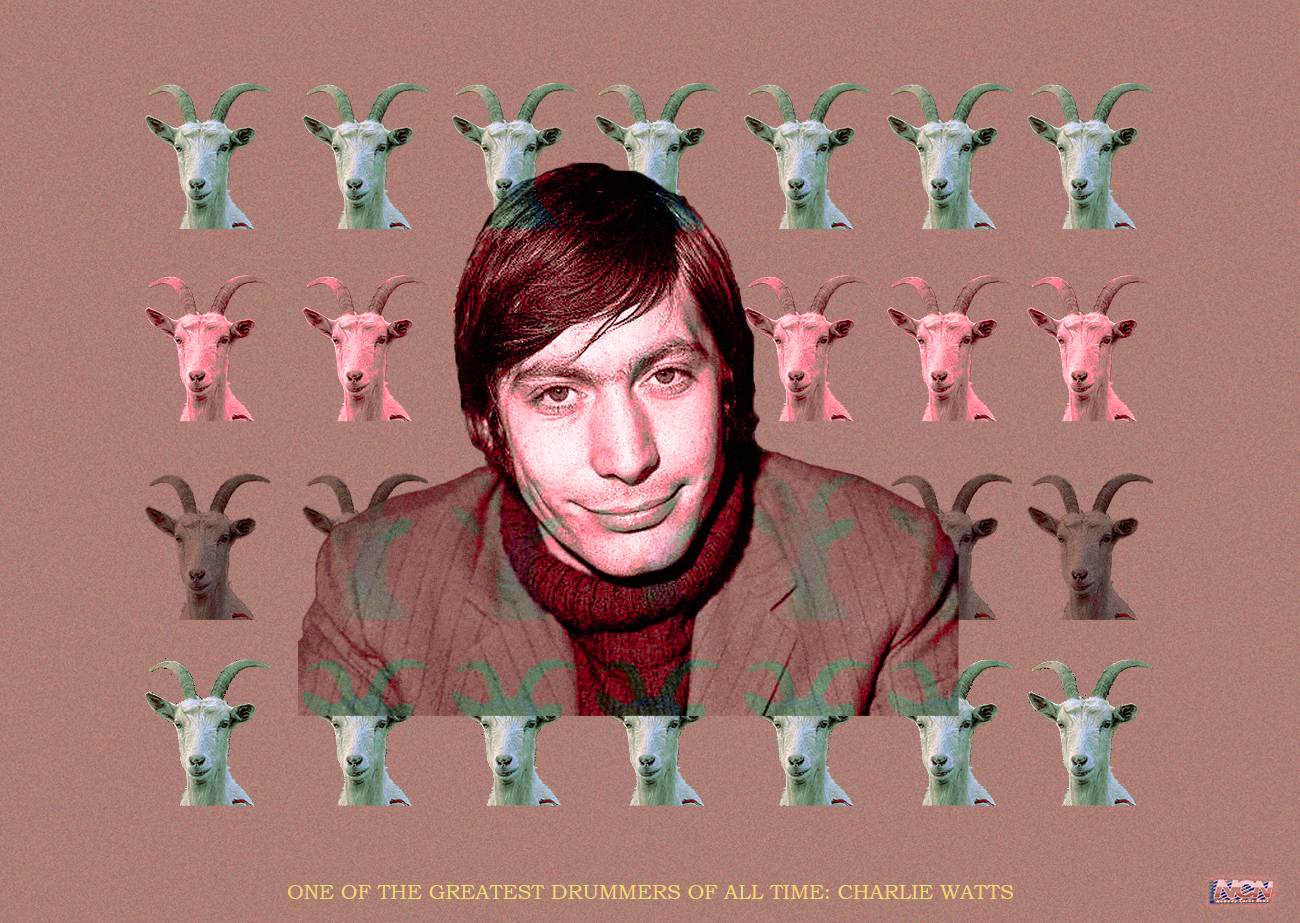 Piano Jazz: Charlie Watts and Tim Ries
From the NPR online archive on npr.org.
Originally broadcast in the fall of 2006.
I will admit that I was surprised to see Charlie Watts show up in the episodes of "Piano Jazz." If you listen to music, chances are you know who he is. Until his death in August of 2021, he played with the Rolling Stones for almost sixty years. So you may not know his name, but if I say, "You know, the drummer from the Rolling Stones," you are likely able to conjure a rough image of a guy who is playing the drums for the Stones who seems to be looking off stage and is preoccupied with whatever it is he is seeing, yet he never misses a beat.
Ok, maybe to that extent, that's just me.
However, my point is that the Rolling Stones are such a large piece of the culture that it's almost impossible to escape them. They seem to seep into your life from around the edges, capturing at the very least a small amount of your attention. At best, making you a super-fan. Then somewhere in the middle you know a few of their songs, maybe you even have a favorite from them.
But that's all rock and roll baby, not jazz.
Tim Ries, I had never heard of previous to listening to this episode. I looked him up and the very first thing that caught my attention was that he released the album Life Changes on Ropeadope Records in 2019 and it features Jack DeJohnette on drums. He also played saxophone alongside Maynard Ferguson, Maria Schneider, and Donald Byrd.
Ok now! So Ries is obviously no slouch.
So what's the deal here? How do these two end up playing together on our favorite public radio jazz show?
From 2003 – 2014 Ries toured, off and on, with the Rolling Stones and during that time even arranged some of their compositions for recording. In 2005 he recorded The Rolling Stones Project on Concord Records, taking Rolling Stones songs and arranging them as jazz numbers. Charlie Watts played drums on the album and there are guest appearances by other members of the Stones throughout the album. Norah Jones and Sheryl Crow also lend their talents to the project as well.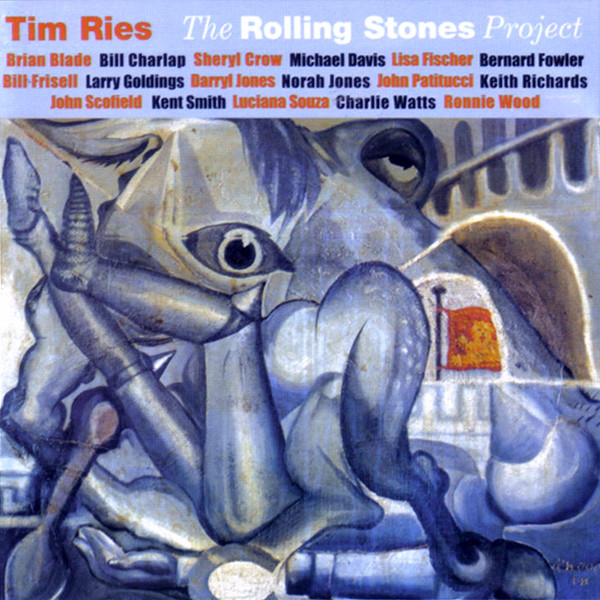 And with all of that, let's dive into this episode of Marian McPartland's Piano Jazz.
The show opens with McPartland obviously excited to have members of the Rolling Stones on her show. She is practically gushing as she gives the introduction to the show. I can find no fault in that. I am sure I would be the same way if I had a chance to interview one of the Rolling Stones.
There is a very entertaining moment right at the beginning where McPartland says she has, "two of the Rolling Stones. Can you believe it? The actual Rolling Stones."
To which Tim Ries replied that he wasn't a Rolling Stone yet, explaining that he hadn't been playing with the band long enough to officially be considered one of the Stones.
McPartland responded with a stroke of dry British humor that creates a fantastically awkward moment when she says, "Well, maybe you're a pebble." Ries stumbles in response. He doesn't know how to respond to that. How could he respond to wit that quick and cutting? Ries is a far better man that I, because I would have just laid down on the floor and died right then.
After McPartland turns her attention to Watts for a bit and Ries recovers to share that he grew up in Detroit and talk about The Rolling Stones Project, McPartland shares that for this episode they are accompanied by James Genus on bass.
Genus is a trip. If you look up his discography you will find that he has played with some more than respectable jazz artists, and then you will notice one curiously out of place credit. This man played on Daft Punk's 2013 album, Random Access Memories.
The group then goes into "Honky Tonk Women" from the The Rolling Stones Project. It is always interesting to hear a jazz take on a popular song that you know. Sometimes it underlines just how well written a particular song is. Sometimes it's like hanging out with an old friend and they show up rocking a brand new outfit. You just want to be like, "Yoooooooo! The drip!"
Next they play Charlie Parker's "Scrapple from the Apple." Now if you want to have an enjoyable thought, Charlie Watts shares that when he was young he wanted to be Charlie Parker. He goes on to describe a young him playing along to Parker's records with a rolled-up newspaper saxophone. AWWWWWWW!
Tim Ries then discusses hearing Hank Jones play "Scrapple from the Apple," and the conversation between McPartland and him gets very technical here as he gets into "ascending 2/5 patterns."
For those of us who aren't musicians, moments like this can lose us because when people at that high of a level of talent are together, they are going to start speaking their shared language to each other. It's only right that they do, and we are left on the outside looking in on those moments. However, for musicians who are listening, Ries dropped some free game right there. I suggest you pick it up and check it out. See if it's something you can use.
They come back from a break right into a funny conversation when McPartland asks Watts if he ever played for the Queen. Charlie seems surprised by that and says, "No, we're not quite that type of band, I don't think." He then says he had played for Prince Charles at a few charity events, but he didn't like their music either. However, his wife did because she was younger. The rest are just too old to be into the Stones. Wtf?! LOL!!!
Tim Ries's talent really begins to shine when they play "In a Sentimental Mood" by Duke Ellington. Their version of it is beautiful. In the conversation that follows the song, Ries shares that Keith Richard's once told him, "We have a great jazz drummer in the band." Watts seems a bit caught off guard by that and asks, "Who's that?"
You Charlie. We're talking about you.
When McPartland asks Watts about his favorite drummer, he says he wanted to play like – Davy Tuffin? Davy Tuffy? Baby Tuffin? Baby Puffin? I can't figure out what he says. – on a song titled "Apple Honey." He was apparently so enamored with this person's playing that he says, "Now that's what I really call drumming."
"Apple Honey" was written by Woody Herman in 1945 and so far I haven't found a list of musicians who played on the recording. There are versions of the songs that can be found on YouTube but I've not seen a name mentioned that comes close to what it sounds like Watts is saying.
By this point, Ries is comfortable because he is stellar on "Monk's Dream," and my favorite track of the episode, Ries's original composition "Belleli," which was written for his daughters.
McPartland follows that up with her own original composition "Threnody," which she states she wrote for Mary Lou Williams. Williams was the first person McPartland interviewed for piano jazz. I cannot wait to finally hear that episode.
They finish the episode with "Parisian Thoroughfare" by Bud Powell and I am left with the feeling that McPartland went home and talked all night about playing alongside members the Rolling Stones. A delightful episode that shows that even when you are considered one of the best, you are still a fan of the music.
Next episode is Anat Fort. Until then, I am going to be checking out Life Changes with Tim Ries and Jack DeJohnette.