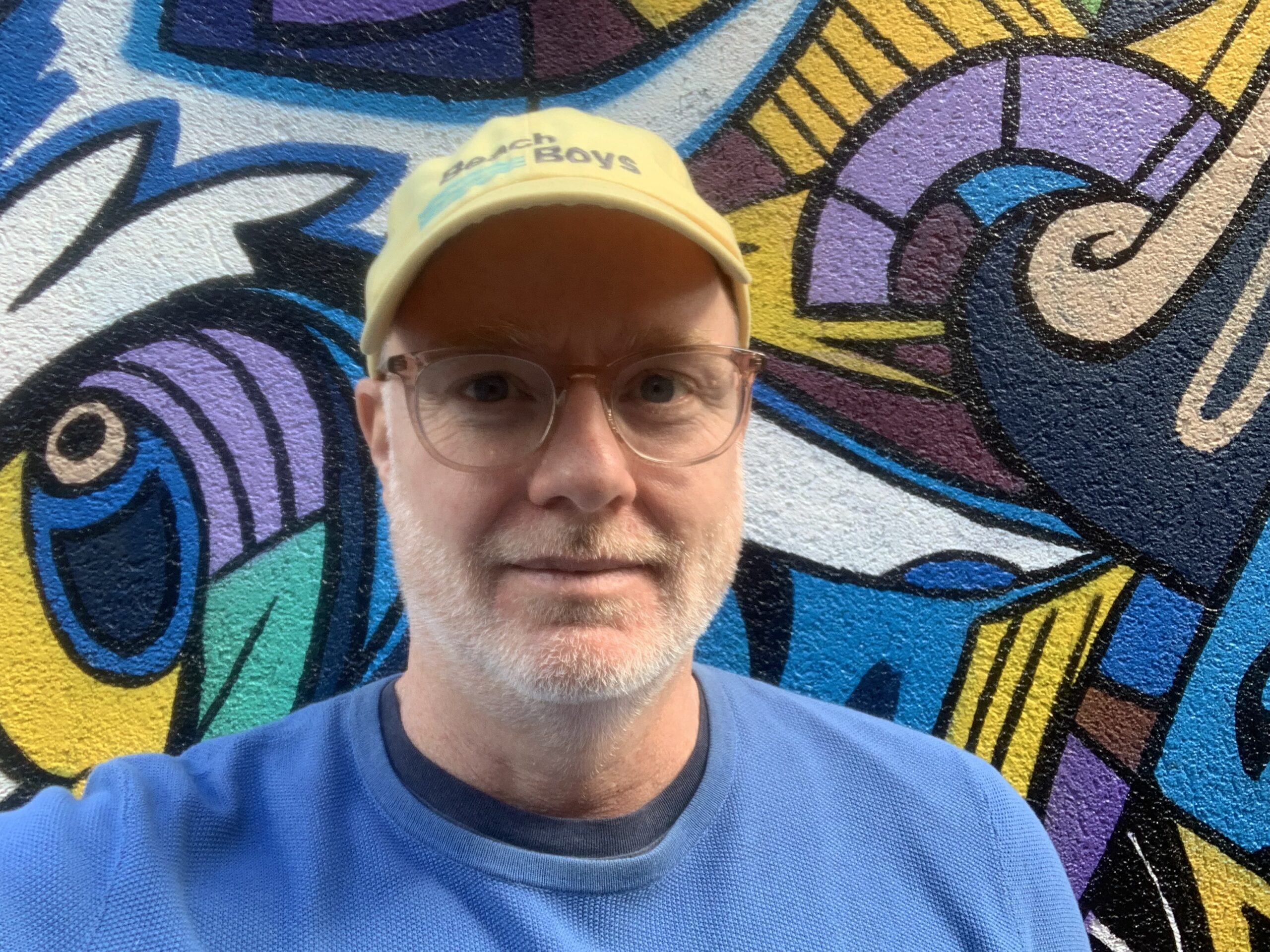 Interview: Brian O'Donnell
The 2022 Highland Square Film Festival takes place on Saturday, May 14th. And you want to be sure to get your tickets and be there bright and early because this year's keynote speaker is Brian O'Donnell. He is the co-producer, co-director, and writer of the 2015 independent film, "AKRON." You'll be able to catch a screening of the film at 11am at the Highland Theater and afterwards O'Donnell participate in a Q&A with the audience.
O'Donnell was born and raised in Akron, where he attended St. Hilary Elementary and Walsh Jesuit High School. After high school he headed to New York where he graduated with honors from New York University's Tisch School of the Arts, with a major in Dramatic Writing.
Initially O'Donnell was interested in theater and had two plays, "Cleaning House" and "JF'nK," performed as off-off-Broadway productions. However, inspiration for "AKRON" struck while he and a friend attended a Met Opera performance. As he was sitting down after intermission to enjoy the second half of the performance, a story began to unfold in his mind. Once he got home he put pen to paper and had the first draft of his first feature film.
The film has played in over 40 film festivals, stateside and international, and won several awards including Best Feature Film awards at the Columbus International Film + Video Festival, OutReels Cincinnati, and ImageOut Film Festival. It is available on Amazon Prime, Vimeo, Vudu and Wolfe Video.
I got a chance to talk with O'Donnell earlier this week as he prepared to return to Akron for the Highland Square Film Festival. After chatting about his near mystical inspiration for the film I asked him since this was his first film, if there was a point where it all clicked and he was able to realize that he was going to have a movie by the time this process was done? O'Donnell shared how his co-producer and co-director Sasha King stepped in and helped him find the path to completing the project.
Brian O'Donnell: After reading the screenplay Sasha said, you know, we could make this. She knew how to make films for low budgets. And so she said, we could make this. We could share production and direction credits and we can do this. So, I believed her <laugh> and you know, we just started with fundraising and it was really one step at a time and just understanding what each step required. I think going into the project naive was really helpful to me because I didn't know what we didn't have <laugh> that people normally have.
I certainly knew in the time when we were making it that I saw I had to be responsible for directing the actors. I had to be responsible for their wardrobe. I had to be responsible for getting locations. It was an immense undertaking. And then when we filmed it, we had the raw footage. I had to sit and look at it, through all the raw footage and then realized we have it. We have enough film. We have the scenes we need. We can, we can make this.
So then it was the editing process. So there were lessons all along the way, but like I said, if I had, if I had known everything that would've been required for me upfront, I think I would've been really intimidated and really worried that I wouldn't be able to live up to it. But the fact that it was really one step at a time and focusing on what was absolutely necessary and needed in those moments day to day that, you just end up on the other side having completed all of those tasks.
Roger Riddle: What's one thing that you learned in the process of making this whole film that you'll carry forward with you into your future projects?
Brian O'Donnell: I think for me, the biggest thing I learned was having never been on a set before and really not realizing exactly how these things work – like I said, I'd worked in theater before – so working with actors, I felt very, very comfortable doing. There were some things that I felt really comfortable doing, but I did have a feeling that if something went wrong one day, the whole film would fall like a house of cards. I didn't realize that in filmmaking, and it's a great metaphor for a lot of other things, you make your plan and then the day arrives and then something will go wrong. So that there will be a problem every day and I would get really worried that it wasn't going according to plan. But I had to learn that what happens in the moment when you have to solve a problem, your solution is almost always better than the original plan in the first place. It's the filmmaking that actually happens in the moment.
For instance, we were supposed to film one scene in the Cuyahoga Valley National Park. We were filming in March and the day we were supposed to film there, it was a white-out snowstorm, so we couldn't do it. So we had to then say, okay, let's change the schedule and shoot some of our indoor scenes right now. We can do those, but I always wanted there to be a vista scene. And the Cuyahoga Valley National Park was going to offer the vista scene where it was just wide open space. So that scene, we had to just cut completely. So I thought, well, there's a scene of the boys in the car that we can put in a park that has an overlook down in Worcester that my brother take had taken me to one time. We can just have them have that conversation outside of the car.
So we just went over there. Didn't get a permit or anything just parked and shot the scene. And that night there was a sunset and we never, ever could have planned a sunset. But it gave us the vista. It gave us the sunset. It gave me the nature that I wanted, that we lost in the other scene. And it was actually a better scene than the one that I would've shot.
So that was a really hard lesson because I was very, very anxious that things would fall apart and things wouldn't work. I didn't realize that that's part of the process.
Roger Riddle: Well then what's next for you?
Brian O'Donnell: Well, I want to make another movie. <laugh>
Roger Riddle: We all want you to. <laugh>
Brian O'Donnell: I'm working on a screenplay, another Ohio screenplay right now. I previously finished a screenplay that I was hoping to shoot that would've been a very complicated production. I think we could have pulled it off. It was it set in Mumbai India, but then COVID happened and it just really felt like it was gonna be logistically really difficult to be able to pull that off in the near future, unfortunately. So, you know, I've tabled that, and I've had another idea that I had in my head that I've been working on. And I'm a good, more than halfway done with it. And like I said, it's set in Ohio so I know we can do it. We've done it before. <laugh>
It's a very different film. It's, it's a period piece set in the thirties. Again, like with Akron, I'm excited because I know this story hasn't been told yet. So that's all I'll say about the content of that film for now, but I'm hoping to get the best screenplay out of myself sooner than later and start working on the production. I would prefer to be solely the director and not have to worry about the wardrobe and some of the production aspects, but we'll see.
Roger Riddle: Is there something that you really want people to know or take away from this conversation or the movie that we haven't talked about yet?
Brian O'Donnell: Obviously I could just go on and on and on talking about this project and, you know, how it worked and what it means and, and, and all of that stuff. And the fact that it's still out there and people are finding it every day. But I guess, you know, particularly for the Highland Square Film Festival, I think if you wanna make art, make art. If you want to make a film, make a film. And if you find people who respond to what you're doing, they will put they're all into it if they see that you're putting your all into it. I mean, I was thrilled with the actors that I got for this film, and they all wanted to be in it because they read the screenplay and they liked it, and they understood what it was and how it was different.
And when we compiled the team and the actors were able to look and see the, what the cinematographer was capturing and could see how good that looked, and how good they looked <laugh>, they were all in. And when the cinematographer saw how good the actors were, it just reinforced it all. So we were able to get a lean mean team that really brought their 'A' game to this small project, which I'm forever grateful for. But I also know that we created a environment where that was the energy.
And so I didn't know if I would finish the film. I didn't know if the finished film would be accepted by anyone as far as, you know, if they would like it. If they would fight it entertaining. But it happened and I believed in it as a project and as important images, and important lines, and important characters to put out there, and people responded in kind.
So I would just encourage people that if they feel like they really need to do something, that they can find others, people who will do that with them.
The Highland Square Film Festival is put on each year by the Highland Square Neighborhood Alliance. You can purchase tickets to this year's festival at 330tix.com.